Welcome to Our Financing Department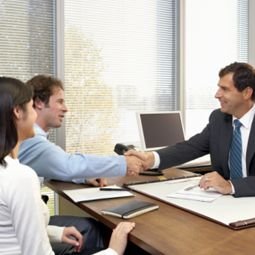 At Bening Ford of Perryville We Help You Secure Auto Financing
Once you've found the right crossover, SUV or truck, we'll take steps to finalize the transaction. That means helping with auto financing via our team of specialists who can find the right plans that suit the needs of a variety of drivers from Perryville, Jackson, Chester and Saint Mary, and get you behind the wheel as soon as possible.
The Options Loan vs Lease
If you're wondering what the big difference between loan and lease is, you can rest easy! Simply put, leases are an option for drivers that don't want to commit to a Ford for a long period of time. Leases usually last between two to six years and the monthly payments are dependent upon the depreciation rate of the vehicle selected. Comparatively, loans are for Perryville drivers considering buying a vehicle - the main difference being you'll be keeping the vehicle after you've paid it off. Of course, the differences are a bit more nuanced than the above description, but Jackson, Chester and Saint Mary drivers can look to the Bening Ford of Perryville finance team to help sort through details.
Get the Ball Rolling on Financing Your Next Car in Perryville
When you're ready to drive your next car home, the experts at Bening Ford of Perryville are standing by to help demystify the process. We can answer any questions that you may have, or if you're ready to put us to work for you now, simply fill out our online credit app. That way, we can hit the ground running and you'll be one step closer to owning your next car.